The SaaS marketing landscape is constantly evolving, and the start of a new year is a perfect opportunity to refocus and stay ahead of the curve. 
Five major digital marketing trends are shaping the future of SaaS. 
Hyper-personalized customer experiences

AI and machine learning

Data-driven video marketing

Chatbots and voicebots

Predictive modeling and forecasting
Knowing these trends can help SaaS growth coaches and marketers create marketing campaigns that propel them into long-term growth and success.
Here's the scoop on the top SaaS marketing trends to add to your marketing strategies:
SaaS Marketing Trend #1
Hyper-Personalized customer experience
Marketing doesn't stop after a customer purchases or subscribes to software.
That's why SaaS companies are creating hyper-personalized experiences as customers demand more and more products and services that are tailored specifically to their needs. 
Depending on a customer's preferences, that could mean sharing customized content or using analytics to predict what a customer wants next and then presenting them with a unique offer or solution.
According to Fullview, it's even more important for a SaaS company to invest in CX! That's because SaaS industry revenue is expected to increase by $1 billion within 3 years of investing in customer experience. 
SaaS companies can improve customer experience by focusing on providing a superior buyer and customer journey through personalization. 
According to Aayush from AAA Digital, Delighting your users with useful thought leadership and superior support will increase customer retention. And when customer success is your top priority, your SaaS business will thrive too. Happy customers can be your best advocates for word-of-mouth marketing, but they can also be your worst advocates because bad news travels faster.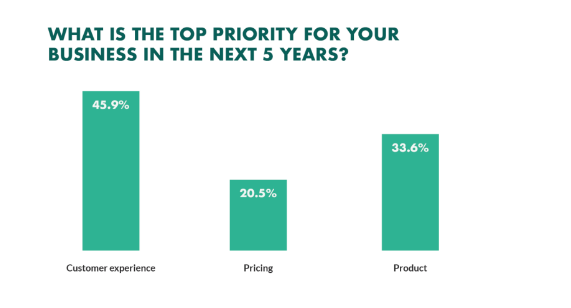 SaaS Marketing Trend #2
Artificial intelligence (AI) and machine learning (ML)
For SaaS marketers, you simply can't ignore AI and ML. And so it's better to embrace this technology because it's here to stay.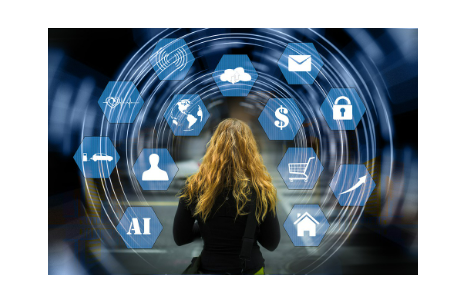 Google has recently introduced its latest AI enhancements with Google MUM that will make marketers rethink their SEO strategy.
SaaS businesses will need to keep up with their competitors by using AI email automation, AI video and ai image creation, AI copywriting software, and AI SEO tools that have become prevalent in the last couple of years too. 
Putting out relevant, high-quality content faster will be the name of the game.

According to Forbes, marketing and sales departments prioritize AI and ML for market revenue success 40% more than other industry departments
SaaS Marketing Trend #3
Data-driven video marketing
SaaS companies are using actionable data to drive more business with video marketing. This data can come from actual sales and support interactions, not just secondary web data like what page on your site they last visited. 
Using audience segmentation, videos can be created that speak directly to your target audience about their needs and desires. 
For example, the types of video content might include short videos personalized to a prospect or customer support with Loom or similar video message tools. 
Videos explaining more specific situations your prospect or customer is going through can help build trust by letting them know you understand how to solve their problem.
The latest SaaS video stats researched by EggCrate are overwhelmingly in favor of video marketing.
The likelihood of

closing a proposal for SaaS

firms that includes video is

41% higher

. (Proposify, 2020)

36% of consumers

would like

more educational or explainer-style content

, and 14% would like more product demos. (Wyzowl, 2020)

85% of consumers

want to see more

video content on a landing page

, which means that video can

boost conversions by up to 80%

. According to 97% of marketers, watching

videos help users better understand their brands

. (Explainify)

83% of marketers say video generates leads, and 87% report that video usage has boosted website traffic. (Wyzowl, 2021)
SaaS Marketing Trend #4
Chatbots and voicebots
Artificial intelligence (AI) tools like chatbots and voicebots are becoming more and more popular every day. This technology uses natural language processing to automate conversations on websites, messaging apps, and as virtual assistants until help from a real person is required.
Many businesses in the SaaS industry already use it to automate a range of tasks for their marketing, customer service, support, billing, and sales teams. 
In fact, 82% of companies that use conversational marketing tools say they are essential elements of their sales and marketing strategy. (Drift)
Read More: AI Chatbot
SaaS Marketing Trend #5
Predictive modeling and forecasting
There's no shortage of customer data available in SaaS.
The challenge is utilizing data from the CRM, marketing, billing, support, and usage data collection systems correctly.
For example, SaaS companies can pinpoint customers who aren't getting the value they expected from a solution and those who are ready to convert from trials or make larger purchases.
Predictive modeling makes accurate future projections of trends and actions using historical data and analytics techniques. Data mining, machine learning, and statistical modeling are typically used for this.
By applying this research, SaaS businesses can track and forecast customer behavior and potential marketing strategies using predictive analytics, giving them a competitive advantage. 
Marketing teams that are effective at scaled judgment are more likely to report revenue growth. 
Marketers that use data-driven insights to identify and act on market signals and apply scaled judgment to change the way they learn. 
In fact, marketing teams who implemented this skill were 11% more likely to report organizational revenue growth in 2021 (Gartner).
Read More:How to improve SEO by using CRM software
Most of the SaaS marketing trends aim to automate SaaS marketing campaigns and use AI and ML to enhance customer experiences and business outcomes. 
As time goes on, this will become the new standard in the already crowded SaaS marketplace. 
That's why it's better to take advantage of these new technologies as early adopters before it goes mainstream.
Now go ahead and take action on these SaaS trends.
What is the future of marketing for SaaS companies?
The demand for software continues to rise. Marketers can choose from a plethora of new innovations that allow them to do their job with superpowers. 
The future is bright for SaaS companies. Revenue is expected to reach $716.52 billion by 2028, increasing at a CAGR of 27.5%.
Marc Bovenzi
Writer Information
Marc has 10+ years of business skills in marketing, advertising, sales, and business development. He's worked in software, web3, crypto, gaming, retail, and language industries. In his free time, he is building his personal brand.